Nelson's Wharf is a mooring facility for narrowboats situated next to the Grand Union Canal in Warwickshire. They were looking for an event tent to be used to host events for their customers and to be offered to glamping guests for family gatherings, consequently they purchased an 8m x 10m sand stretch event tent.
Nelson's Wharf has a wonderful story of restoration. It was a derelict cement works when the site was bought 10 years ago, but they have cleared invasive scrub, built environmentally friendly buildings and re-dug an 1870s canal arm. In addition to narrowboat mooring and hire, they have also added glamping pods via their sister arm PodTastic.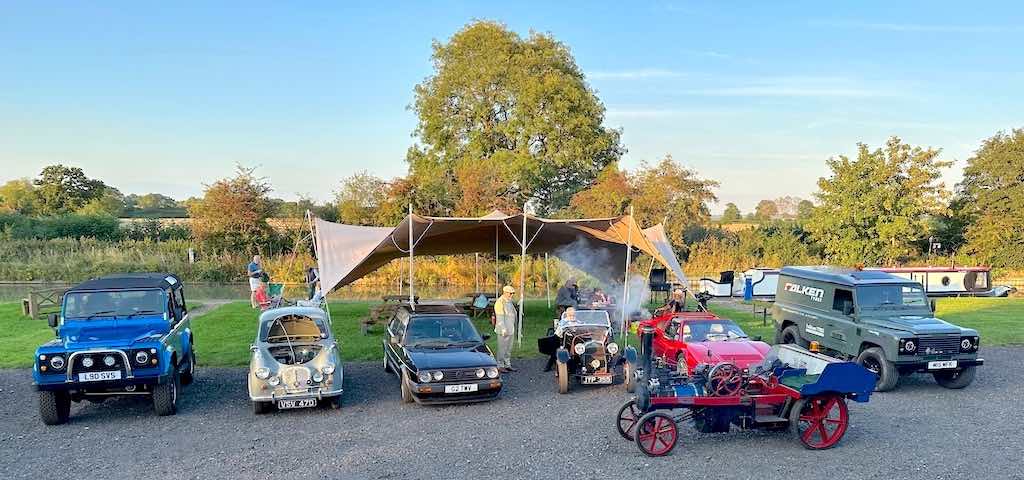 Words from Nelson's Wharf
Steve Vaughan from Nelson's Wharf had this to say about their purchase. "Our Stretch tent worked perfectly. We had around 40 people attend a classic car themed gathering for our customers and friends. Now we have done it once we can see that is possible with the kit we have. This was the first time and we had to work things out so it took me and my son four hours. I think two will be enough next time."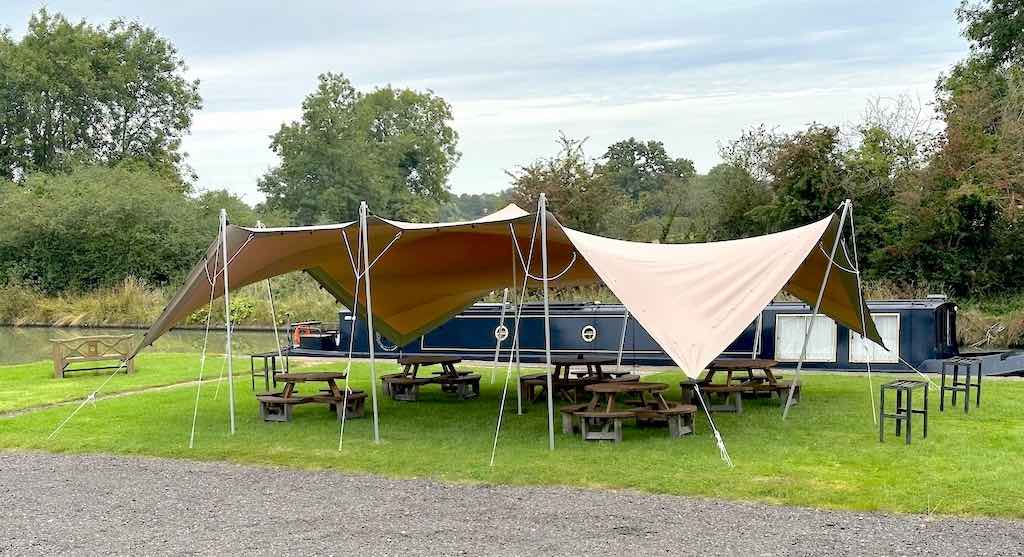 How do they intend to use their Stretch Tent?
"The event was a thank you for the moorers and friends who have been associated with our business and the restoration of the site. The stretch tent will also be offered to glamping guests for family gatherings."
"We have three poles on each 10m side with the corners pinned to the floor. The setup we have suits the event we had this weekend. It is clear the set up is very flexible and down to the customer to do whatever he/she wants."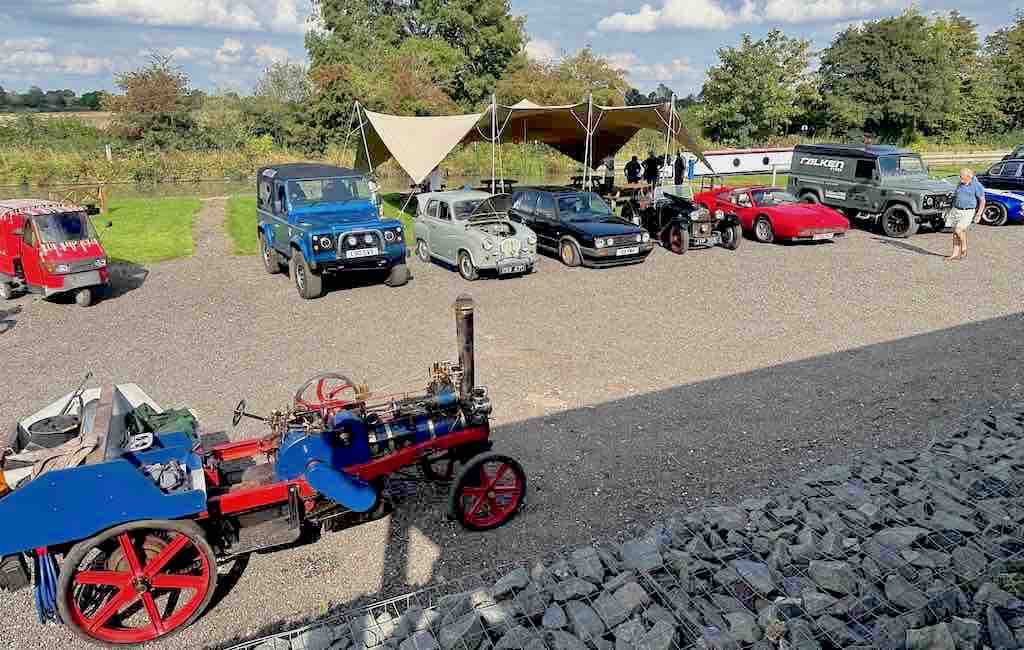 Have a read of Nelson's Wharfs inspiring restoration story here. This reminds us of another amazing client doing spectacular restoration work, Trees for Life, a conservation charity who is aiming to rewild the Scottish Highlands.
Click through to Purchase a Stretch Event Tent, or Contact Stretch Structures today for a quote or for more information.
All images courtesy of Nelson's Wharf (X@NelsonsWharf)